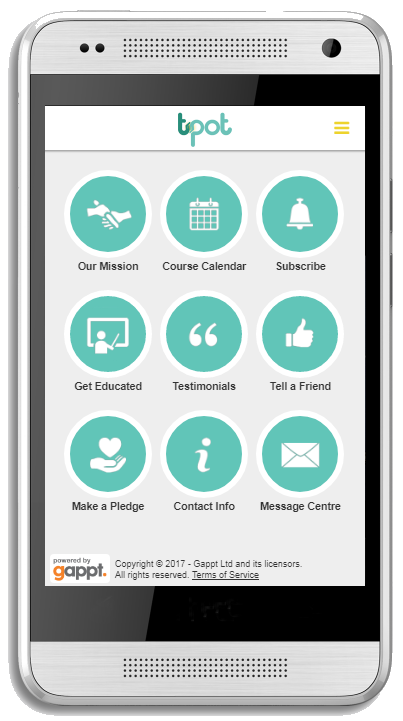 Download our FREE App
tpot is an acronym for 'the power of touch' - a for profit with purpose - striving to change the way we welcome people with cancer in UK spa's and salons.
Powered by Spa Business School, tpot was born from a body of research carried out at the latter part of 2013 that showed over 97% of UK spas and salons were or would turn someone away for having cancer.
Fear, misunderstanding and confusion across varying channels within the industry led us to work closely with oncology specialists across our leading cancer hospitals and charities to uncover what is practical, possible and beneficial …and to bring that learning back to industry - with a commitment to making it as widely accessible as possible for therapists new and veteran, to ensure that no-one with cancer - who feels well enough to get up, get dressed and present to our spas - need ever be turned away again.
Now, a few years on tpot has initiated a wealth of change that has seen many training providers emerge, and processes and protocols be updated for the better. As a result, tpot has committed to widening its educational resources across all key health conditions to help therapists deepen awareness, build confidence and comfort in professionally welcoming all clients to our wonderful world of spa.
#ShineYourLight and let the #TrueBeauty of our Industry shine through.
Learn more about our free and paid for programmes both online and face to face and register your place here